EDIT MAIN
SCHOOL BOARD MEMBERS
WHAT IS THE BOARD OF SCHOOL TRUSTEES?
The Board of School Trustees of the North Putnam Community School Corporation is a creation of the Indiana General Assembly. It is Charged with providing facilities and educational opportunities for our children. The seven board members are state officials. They live in the school district and are elected to serve four-year terms. Six of the members are elected from their township of residence, and one is elected at-large.
WHO ARE THE MEMBERS OF THE BOARD?
The seven citizens who are currently serving on the board of school trustees and the expiration date of their terms of office are as follows:
NAME
TOWNSHIP
EXPIRATION OF TERM
Travis Lambermont, President
tlambermont@nputnam.k12.in.us
Clinton
December 31, 2022
Mark Hoke, Vice President
mhoke@nputnam.k12.in.us
At-Large
December 31, 2021
Rachel Mandeville, Secretary
rmandeville@nputnam.k12.in.us
Monroe
December 31, 2024
Amber Greene, Member
agreene@nputnam.k12.in.us
Franklin
December 31, 2024
Joanie Knapp, Member
jknapp@nputnam.k12.in.us
Jackson
December 31, 2022
Eric Oliver, Member
eoliver@nputnam.k12.in.us
Russell
December 31, 2024
Ron Spencer, Member
rspencer@nputnam.k12.in.us
Floyd
December 31, 2022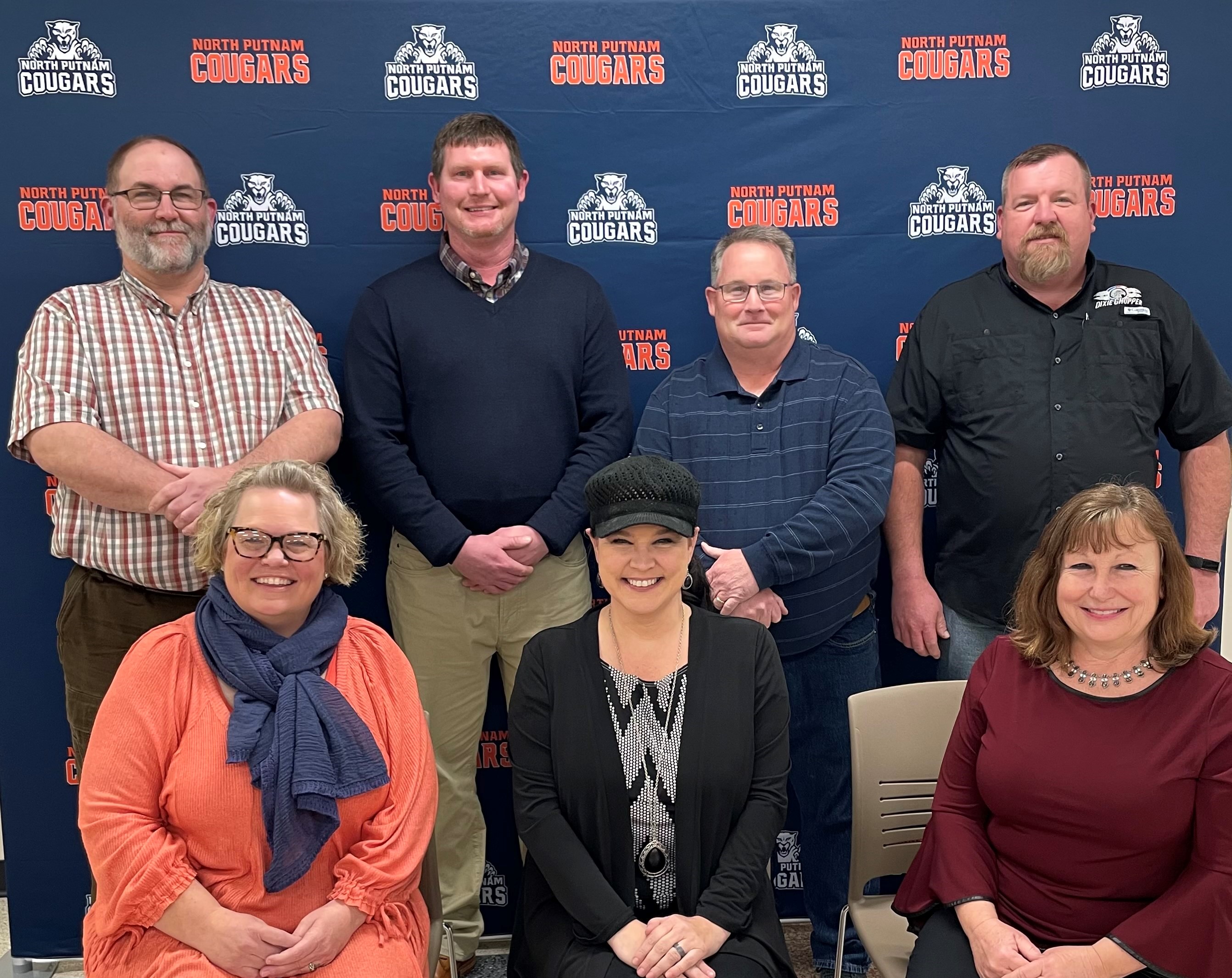 Back Row: Travis Lambermont, Eric Oliver, Mark Hoke, Ron Spencer
Front Row: Rachel Mandeville, Amber Greene, Joanie Knapp