National Night Out is Monday August 2 from 5:00-8:00 p.m. at the Putnam County Fairgrounds. If you need a ride we will be taking a bus from North Putnam High School leaving at 4:30 p.m. Please call 765-522-6218 x603 to reserve a seat.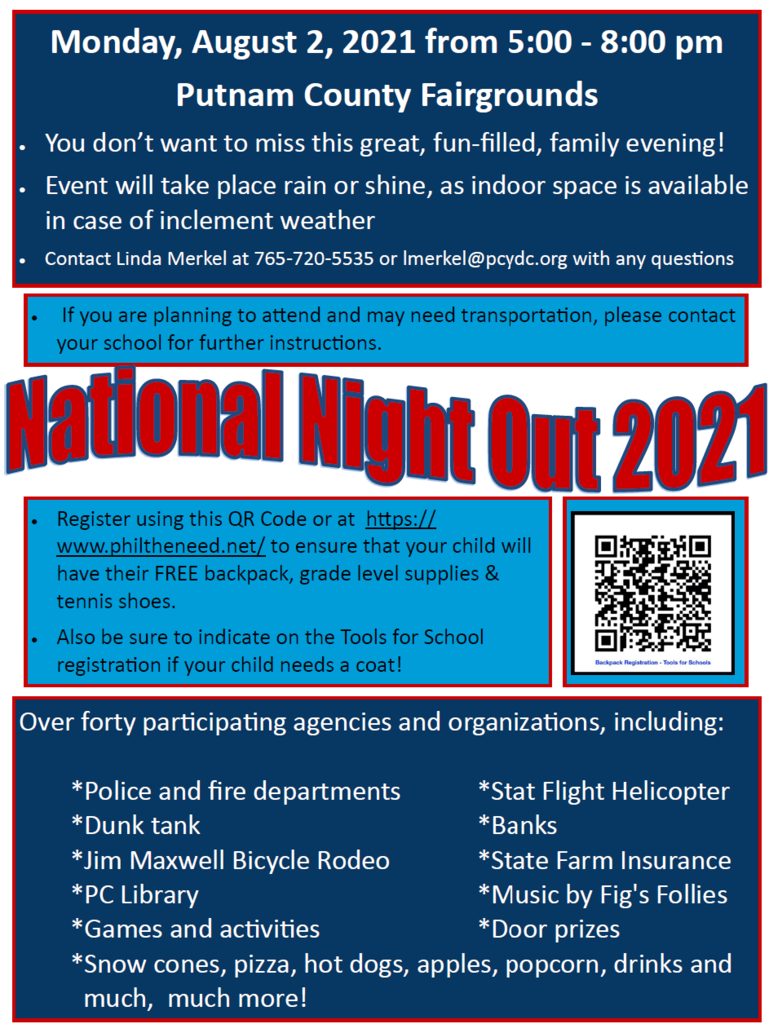 Even our pets are getting excited for school to start! Be sure to follow Dr. Terry Tippin @terrytippin and #npcougarnation on Twitter for school and transportation updates.

There will be weed control spraying on all North Putnam campuses this weekend. This includes Bainbridge Elementary, Roachdale Elementary, and North Putnam HS/MS.

Online registration will take place for current North Putnam students beginning July 12-25. Please register your current Cougar by during that time period so we can establish bus routes and have everything in place for August 9. We hope you are enjoying summer!

Cougar Nation, As we close out the 2020-2021 school year, we are excited to celebrate the Class of 2021 in an in-person commencement program. The program will be held this Saturday, May 29th at 11:00 AM in the high school gymnasium. Unfortunately, due to safety restrictions, we are unable to have this event open to the entire Cougar Nation for in person attendance. Each graduate was given an allotment of 12 tickets to share with their family and friends. We know that the entire Cougar Nation joins the faculty and staff of North Putnam Community Schools in celebrating these students and their graduation from high school. If you would like to watch the program virtually, it will be streamed on our YouTube channel, "North Putnam TV". We thank you for your continued support of our school and our students. We look forward to celebrating the class of 2021 and look forward to a great school year starting in August. Go Cougars! Jason A. Chew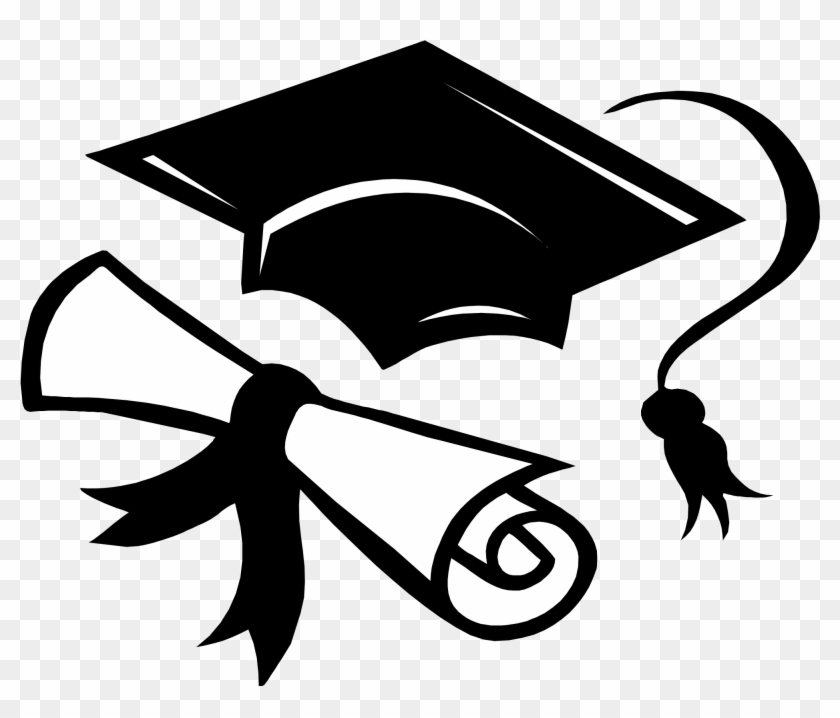 Middle School Last Blast is always a popular event. And, one last blast for this guy!!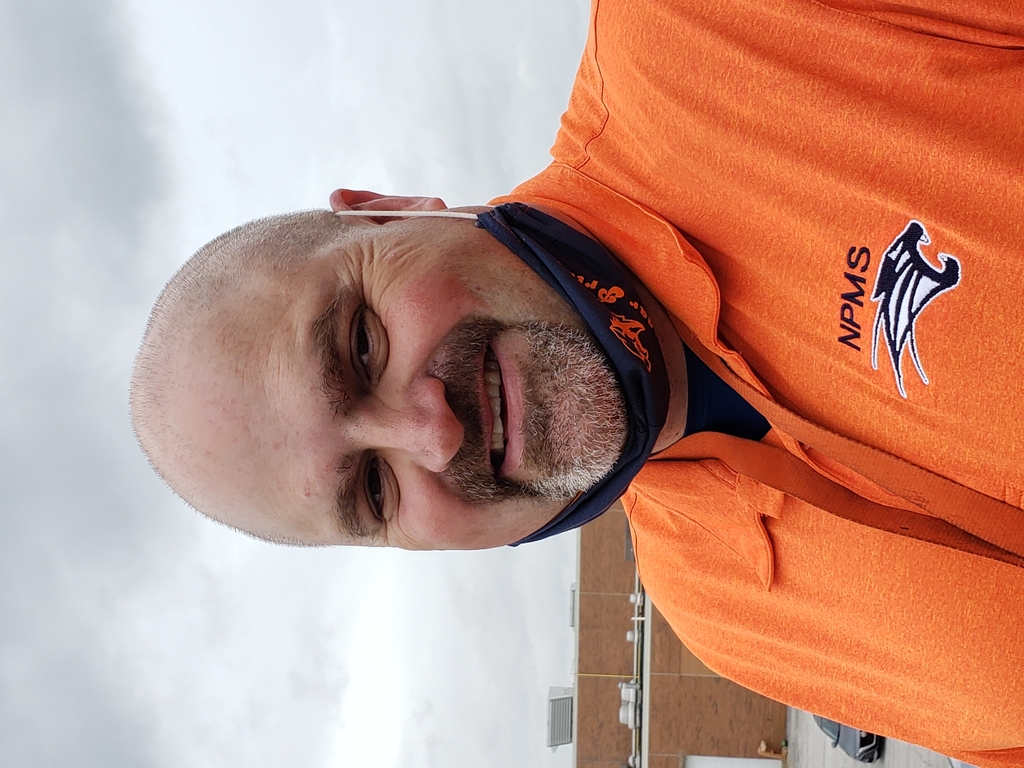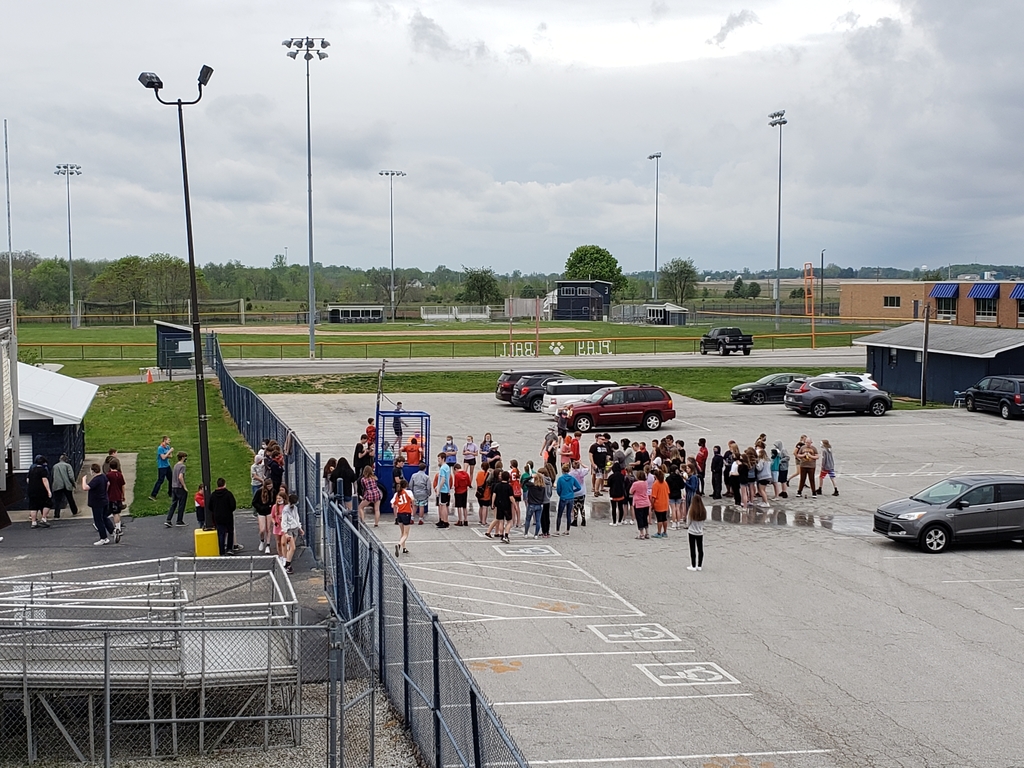 So good to see kids performing again. Beautiful music tonight at NPHS!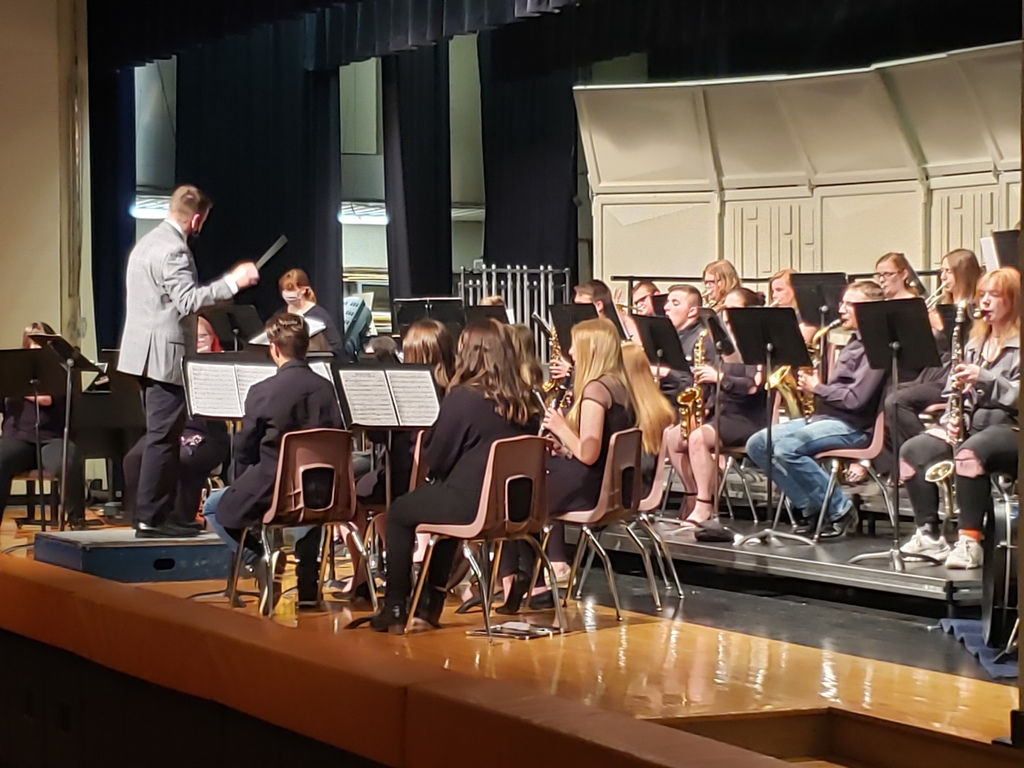 Thank you to Sheepdog Coffee Co. for making Teacher Appreciation Week extra special!!

North Putnam is proud to announce Mrs. Alyssa Chew as a recipient of the IU Armstrong Educator Award.

A full night at our newly renovated Athletic complex. Including our new Athletic building, baseball field, softball field, and recently recrowned soccer field.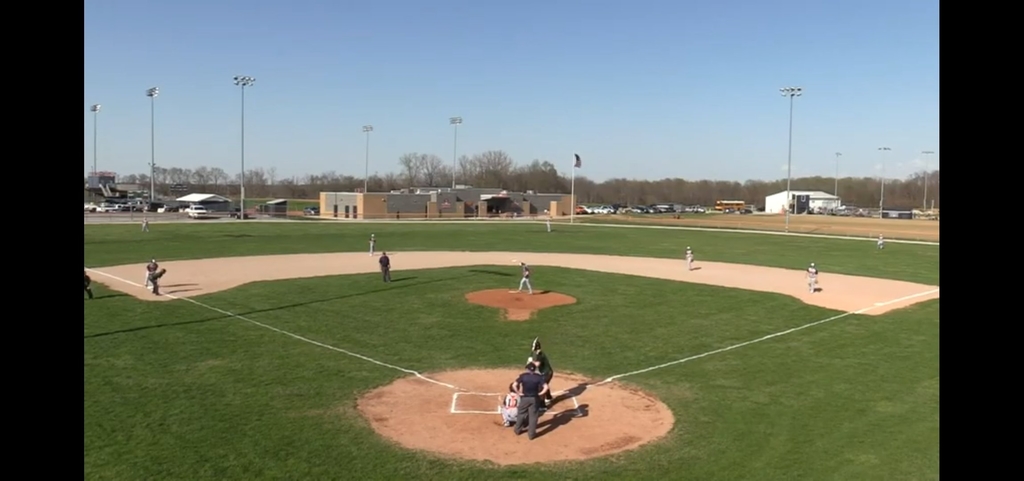 These "creepy and spooky" young ladies and gentlemen had a busy weekend entertaining all of us. Job well done!!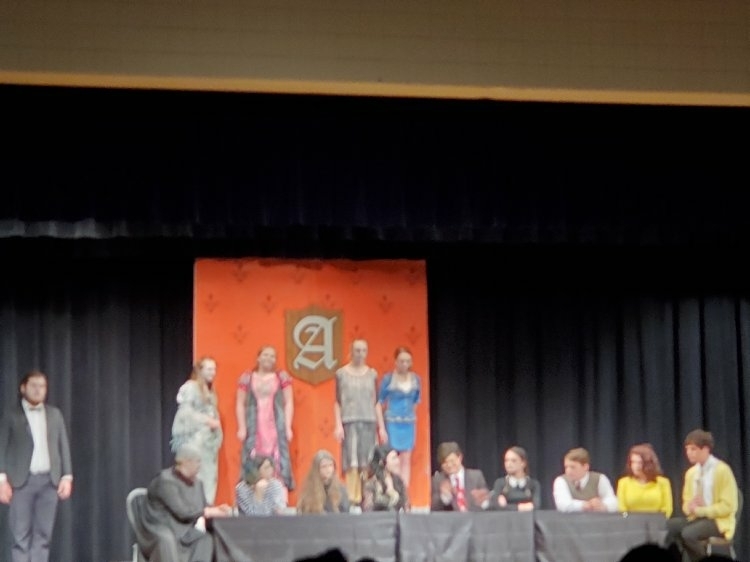 On Saturday April 10 and/or Sunday April 11, weather permitting, there will be weed control spraying on the North Putnam High School and North Putnam Middle School campus.

NPHS students will present a new musical comedy called, the Addams Family, this weekend in the NPHS gymnasium. Tickets can be purchased at the door for this presentation. Please see the flyer for more information.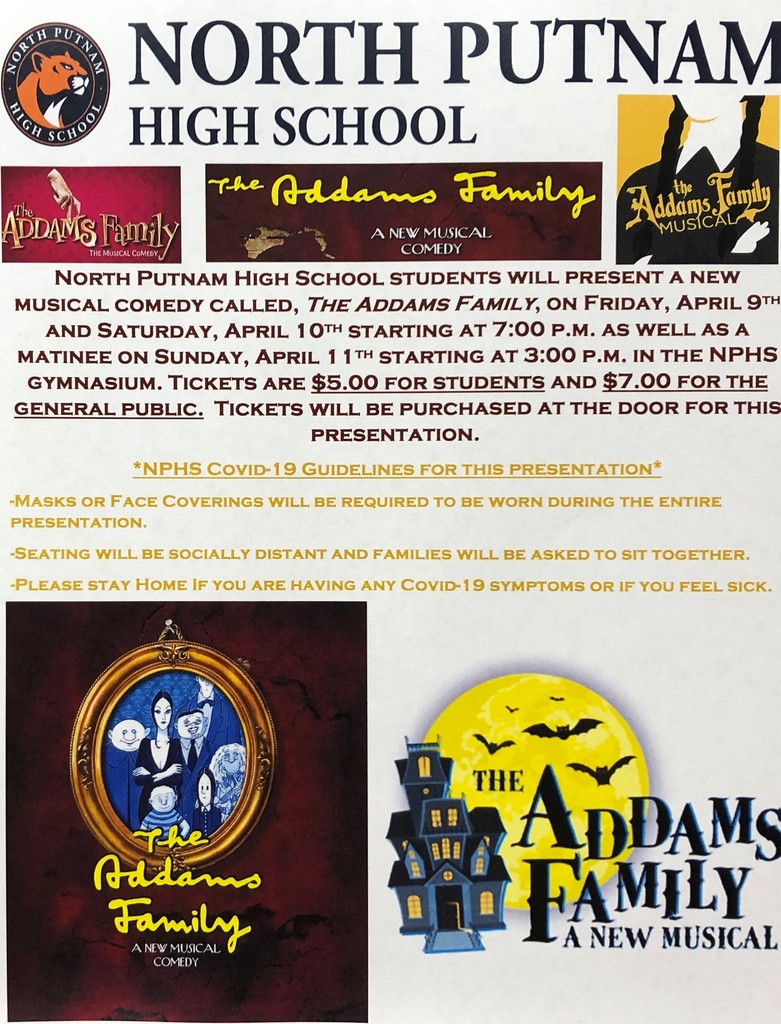 We would like to wish all of our families and community a safe and happy Easter. Please enjoy the warmer weather this weekend and spend time with your family making memories.


North Putnam Food Service department is providing meal service over spring break. On Tuesday March 23 there will be 3 bus sights @ 11:30 a.m. - 12:30 p.m. at Van Bibber Lake Clubhouse, Heritage Lake Clubhouse and Russellville Community Center. There also will be a pick up sight at North Putnam High School @ 4:30 p.m. - 5:30 p.m. If you are interested please complete the survey @
https://forms.gle/odT8ZcyM1BtFWUmT8
. For more information see the flier @
https://5il.co/qkb4

Bainbridge Elementary Yearbook Sales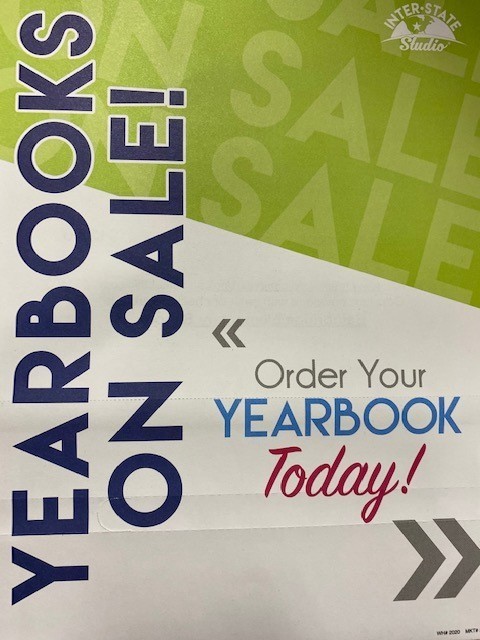 Due to the natural gas shortage North Putnam Schools have been asked by our towns to close school this Thursday and Friday. e-Learning will occur on Thurs., Feb. 18 and school will be CLOSED for all students on Friday, Feb. 19. This day of school will be made up on April 2. Thank you for your understanding. We anticipate school returning to normal on Monday, Feb. 22. We will let you know if the situation changes.

It is with pleasure that we will be able to welcome ALL of our students back to in-person attendance each and every day of the week beginning Feb. 1! The State of Indiana updated the county color coded map at noon today and Putnam County has returned to 'orange' and is rated a 2.5 and can operate at the 'orange' advisory level. We appreciate the patience of all our families as we safely return to school on Monday next week. We had a high number of cases before break and this longer pause from full, in-person attendance has been successful with the graduated return to school through the hybrid model at the middle and high schools the last two weeks. This return to in-person attendance and less restrictions at extra-curricular events (25% capacity) does not mean that we do not need to continue to be cautious. Students will still need to wear masks and social distance while at school and on the school bus. And, please remember to keep your child at home if they or family member feel ill or is awaiting test results. We would rather be over cautious so that we can maintain in-person attendance throughout the remainder of the semester. Please remain healthy, Dr. Nicole L. Singer-Allee Superintendent

Area 30 students from North Putnam will be e-learning today, Monday January 25.